Mar 24, 2023
BE ATHLETIC, BE FASHION: Calzedonia launches a new Athleisure collection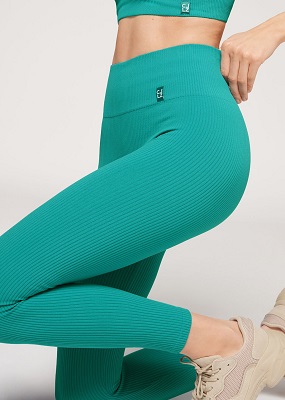 Athleisure style – a trend taken from the hottest catwalks and popular among the biggest stars in fashion – is now available in Calzedonia stores. This practical and sporty style of clothing designed for daily wear, not just for physical activity, has conquered everyone with its comfort and versatility.

Calzedonia, in line with the fashion trends, proposes for the coming Spring season the new, colourful Athleisure collection dedicated to dynamic, strong women who do not renounce style even when on the move.
The Athleisure collection presents a range of eye-catching outfits in bright, vibrant tones such as bubble pink, light blue, green, lilac and skin-coloured shades of brown. The latest addition is the ribbed top that can be worn in a matching set with long-cut leggings or also bike shorts, the iconic model worn in the '90s with nonchalance by Lady D and nowadays by Hailey Bieber, which have gone down in history thanks to their timeless, sporty elegance. A great choice for mild but also warmer temperatures, allowing you to play around creating sporty-chic looks that enhance both the femininity and silhouette of all women.